As a small business (and especially a service provider), there can never be too many leads in your pipeline. But, let's be real – generating leads isn't the easiest thing in the world. Especially if you're not sure where to start.
Creating an email course is a great way to get more leads, and it's a process that anyone can do!
By providing free and valuable content in a series of emails, you can attract new subscribers and build relationships with them to add to your pipeline.
In this post, we'll show you how to create an email course lead magnet for your business.
What is an Email course?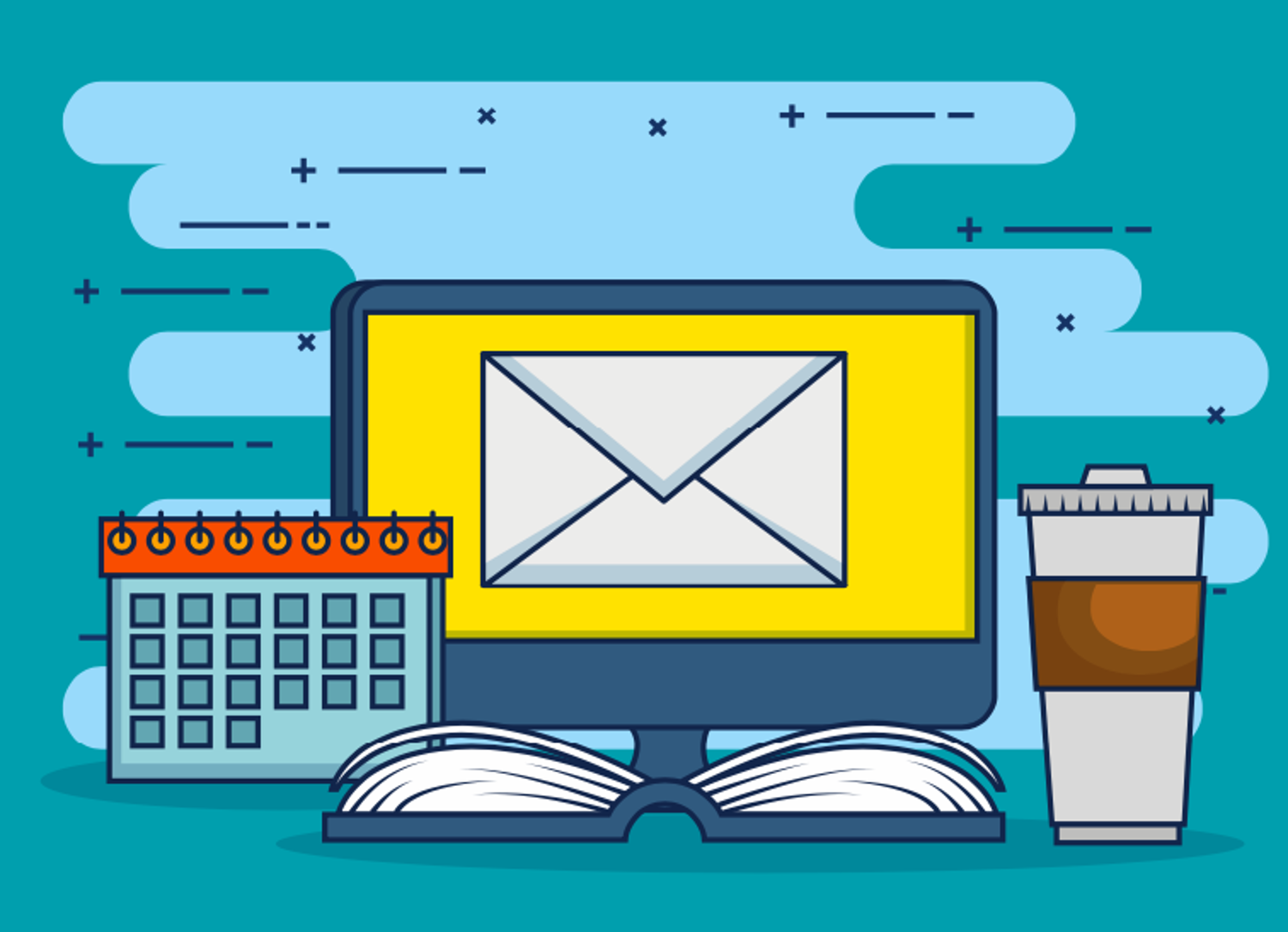 Email courses are a great way to generate leads and build relationships with potential customers.
According to ConvertKit, an email course is "simply a series of emails sent out over a period of time that teach on a specific topic. Each email contains one lesson and all those emails/lessons together create your course. It's basically a stripped down online course without all the shiny bells and whistles of online course creating platforms. It's still a channel to teach on your topic and grow your audience, and it's actually much easier to create and send out the door."
They're usually offered for free in exchange for an email address, and they're a valuable resource that your audience will appreciate.

Why Email Courses Work For Lead Generation
Email courses help you provide valuable content delivered straight to someone's inbox.
This can quickly build trust and establish you as an expert in your field.
Not only do email courses help you generate leads, but they can also be used to nurture those leads and turn them into customers.
By including calls-to-action and links to your website or product, you can encourage people to take the next step in their buyer's journey.
Not only that, but they can be set up in a weekend – a heck of a lot faster than building an online course.
If you've read a few of our articles, you know that we are big believers in the M.V.P. – minimal viable products to test out something new. So before you invest a ton of time, money and other resources into building a video course, why not start with an email course that's a bit simpler to create.

Email courses are an effective lead generation tool because they:
Build trust and establish expertise
Nurture leads and move them down the funnel
Are highly customizable and can be tailored to meet the needs of your target audience
Are relatively easy and inexpensive to produce
If you're looking for a way to generate more website visitors, an email course is a great option.

How to Create an Email Course Lead Magnet
Creating an email course doesn't have to be complicated or time-consuming.
With a little planning and effort, you can easily create a valuable email course that will help you grow your business.
It all starts with your lead magnet

Here's what you need to do to create an email course lead magnet:

#1) Choose a topic for your email course
When it comes to email courses, one of the most important things is choosing a topic.
After all, your topic will be what determines the content of your course and how successful it is.

So how do you go about choosing a topic for your email course? Here are a few tips:

a. Pick a topic that you're passionate about
This is probably the most important tip.
If you're not passionate about the topic, it'll be very difficult to create a successful email course.
Why?
Because passion is what drives interest and motivation.


b. Make sure there's a demand for your topic
It's important to make sure that people are actually interested in the topic you're thinking of creating email courses about.
There's no point in creating a course on a topic that nobody cares about.

c. Do your research
Before settling on a topic, it's important to do your research and make sure that you have a good understanding of the subject matter.
This will help you create a more comprehensive and useful email course.

d. Keep it focused
When choosing a topic for your email course, it's important to keep it focused.
That is, don't try to cover too much ground.
It's better to create email courses on a narrower topic so that you can go into more depth and provide more value to your students.

e. Make it actionable
Your email course should be designed to help your students achieve a specific goal.
Choose a topic that is actionable and provides value so that your students can put what they learn into practice.

f. Make sure it relates to your business
When choosing the topic for any lead magnet, course or email, you need to start with the end goal of the customer journey in mind. This will also ensure that you are collecting leads that can turn into dollars for your business one day. The last thing you want to do is develop an amazing lead magnet that is filling up your email list with a) people who will never convert or b) people who will opt-out the second you start emailing them.

#2) Create a series of lessons for your free email course
What's the best way to go about creating a series of email lessons?
The first step is to determine what value you want to provide with your email course.
What will your audience learn from it?
What will they be able to do after completing it?
Once you know the value you want to provide, you can start mapping out your email course.
Break down the topics you want to cover into individual email lessons.
For each email lesson, outline the main points you want to hit.
Next, it's time to start writing your email sequence. Begin with an introduction email, in which you set the stage for what your email course will cover. Then, dive into each Email lesson, covering the points you outlined earlier.
As you write, keep your audience in mind and focus on providing value.
Finally, proofread your email course and make sure all the email sequences flow together well.
Once you're happy with it, hit send and watch your email course reach your audience's inboxes!

#3) Write engaging and informative emails for each lesson
Email courses are a fantastic way to provide valuable information to your subscribers, but only if they're well-written and engaging.
If you're not sure how to write emails that will keep your readers hooked, never fear!
With a few tips and tricks, you can create email content that is both informative and enjoyable to read.

Here are a few tips for writing engaging and informative emails for your email course:

a. Keep it concise.
The last thing your subscribers want is to be bombarded with long, rambling emails.
Keep your content concise and to the point to keep your readers engaged.

b. Make it interesting.
Your email course should be interesting and informative, providing value to your readers. Write engaging copy that will keep your subscribers coming back for more.

c. Use images and multimedia.
Make your emails visually appealing by incorporating images and multimedia content.
This will help to break up the text and make your emails more enjoyable to read.

d. Keep it personal.
Write your emails in a friendly, personal tone to create a connection with your readers.
Add a personal touch to your emails to showcase your authentic personality and make it feel like they're coming from a friend, not just another email list.

e. Interact with your readers.
Encourage interaction with your readers by asking questions and encouraging feedback.
This will help to create a two-way conversation and keep your subscribers engaged with your content.

#4) Promote your email course through your landing page and social media channels
If you've created an email course sequence, congratulations!
You've taken a big step towards providing great content to your audience.
Email courses can be a great way to nurture leads, build relationships, and generate revenue.
Now that you have your online course, it's time to start promoting it!
We'll share some tips on how to promote your online course through your website and other forms of content marketing.
First, let's start with your website.
If you have a blog, make sure to mention your email course in your blog posts and link to it from your home page or navigation bar.
You can also create a dedicated landing page for your email course and drive traffic to it through paid ads, social media, or email marketing.
Once you've got your website set up, it's time to start promoting your email course on social media.
Share links to your landing page or individual lesson pages on Twitter, Facebook, LinkedIn, and other social networks.
You can also run paid advertising targeting people who are interested in the topics covered in your email course.
Finally, don't forget to promote your email course to your existing email list!
Send out a broadcast email mentioning the email course and link to the landing page.
You can also include a call-to-action in your email signature as well.

#5) Collect leads and send out your email course
Now it's time to start thinking about how you're going to collect leads for your course.
The first step is to create a lead capture form.
This is a form that potential customers can fill out to sign up for your course.
There are a few things you'll want to include on your form:
The name of your course
A brief description of what the course will cover
Your contact information
Once you have your form set up, you'll need to promote it.
You can do this by sharing it on social media, writing a blog post about it, or even running a paid ad campaign.
Once you start collecting qualified leads, it's time to start sending out your email course.
The first email in your course should introduce your topic and give your readers a preview of what they can expect to learn.
As you continue writing your free email course, keep your readers engaged by including interactive content, such as quizzes and polls.
You can also ask for feedback from your readers to help you improve future courses.

Final Words
Overall, a free email course is a great lead magnet that can help you grow your email list.
It's a freebie that provides value to your audience and helps you build trust and rapport with your leads but you need to make sure the topic and the readers align with your business goals.
If you're looking to grow your email list, an email course is a great option. Happy emailing!